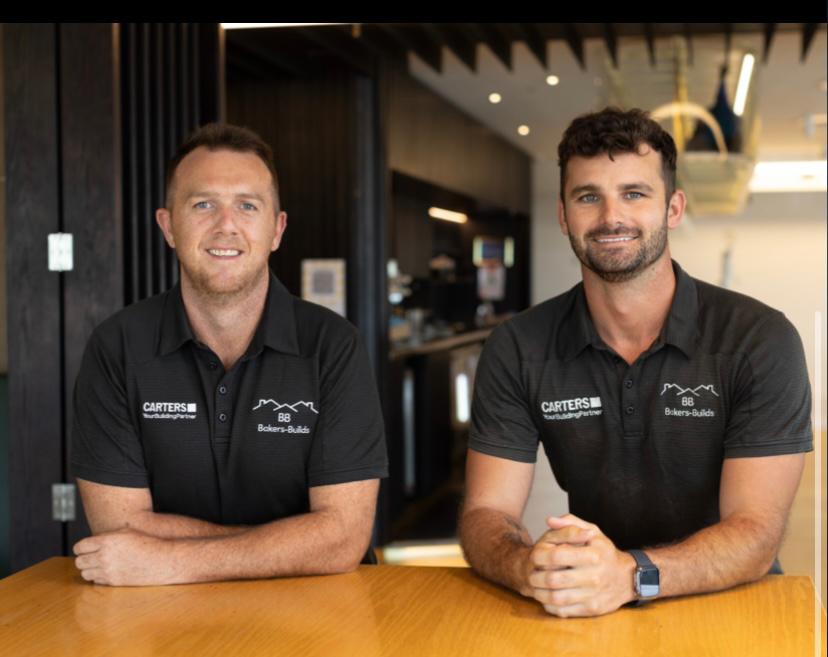 Budget Spec
$2,500 - 3,100 m2²
Mid Range
$3,100 – $3,800 m²
Honest and transparent building experiences
How much should an Auckland builder really cost?
Like so many industries the building business has gone through a myriad of changes in recent years, not all of them good according to David Baker owner of Bakers-Builds. "There are some great builders out there, but there are also a lot of cheap, less than quality jobs being done," he says.
He wants to see that change, and he's working to do just that by leading teams through his renovation and construction company Bakers-Builds—an enterprise dedicated to delivering a high level of craftsmanship at reasonable prices.
Our Auckland builders do it differently. Providing upfront prices at the start and broken down transparent quotes before commencing work.
Includes a free quote to fix work
$375 - 450 m2
Builders Consultation & QS Report
$2,000
$1,500
Site visit from our Licensed Building Practitioners to discuss your project and fully broken down QS report. 
$2,000
$1,500
$85per hour + $65 Vehicle Charge
A builder will come to your house to help with whatever you need.
$85per hour + $65 Vehicle Charge
Bathroom upgrades, kitchens upgrades, full internal painting, minor building changes.
90mm profile screwed down
$405-$455 m2
90mm profile screwed down
$585-$650 m2
90mm profile screwed down
$650-$700 m2
Standard Builders Charge Out Rate NZ
Your Building Professionals
Why Choose our Auckland builders?
Looking for an affordable, trustworthy and punctual new build experience? Look no further than Bakers Builds.
/01
70+ 5-Star Reviews
Be reassured you are choosing a professional, affordable, and high quality new build service. We have over 70+ 5 Star Google Rating, making us the highest-rated new build experts in Auckland.
/02
Honest Pricing
Forget about second-guessing your choice of Auckland new build expert. We are upfront with how much you should expect to pay from the start, meter by meter.
/03
Site Visit & Free Quote in 24 Hours*
You are guaranteed to have our Director meet you and quote your new build requirements within 24 hours.